A villa designed to for responsible and green tourism
Situated in an unspoiled environment, amongst salt marshes on the Southern Breton coast, our thousand-year-old village made it apparent to us that ENTRESELETSABLE had to combine our desired standard of luxury and comfort with today's eco-friendly standards.  This is why we have decided to work mainly with local artisans, thus reducing our carbon footprint and supporting our provincial economy.
We stand sound in our choice to have used qualitative and noble materials during installations and with the equipment used to do so.  Our long lasting solutions were aimed to limit energy consumption and avoid the waste of natural resources.  The result :  our internal climate regulation is fully provided by geothermal energy and the collection of rainwater is sourced into our eco-friendly sewage system.  We opted for a 100% Led lighted space as well as a minimum A + rating for all the household appliances featured.
From the bedrooms to the bathrooms everything has been designed with the respect for our planet in mind.  Eco-smart showers, double flushing toilets, Brabancia bins facilitating a selective sorting method, and the strict use of ecological cleaning products.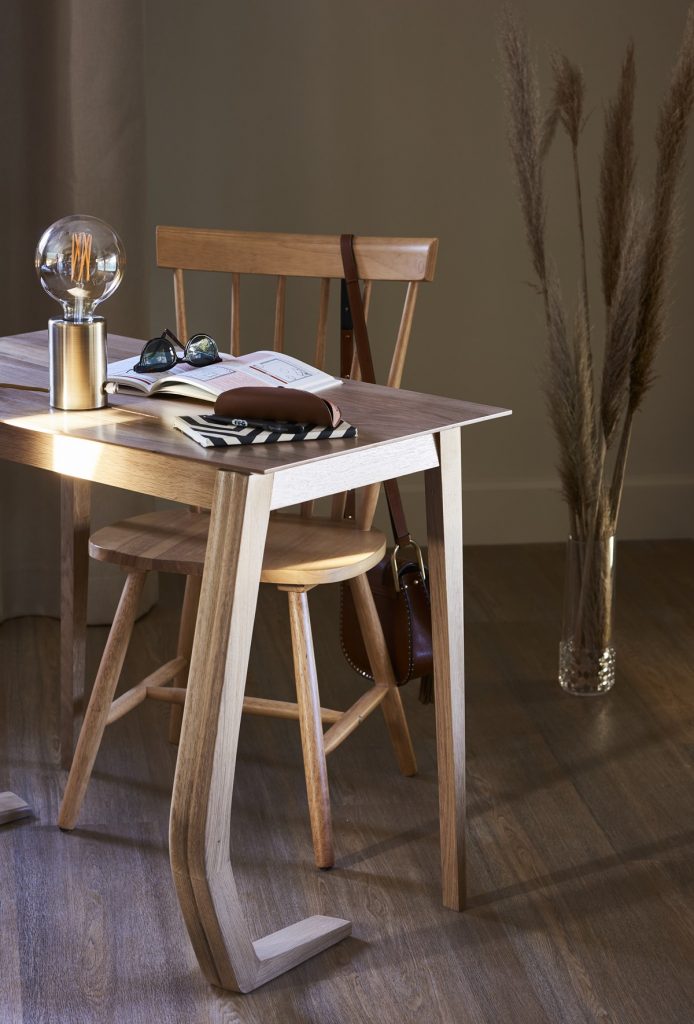 Création Emmanuel Thoby – Batz sur Mer
Limit your ecological footprint while vacationing 
The ecological footprint of our holidays is globally assessed starting from the departure of our residence up until the very act of returning home.  While the arrangements of the house allow you to make a trip by train from Paris, Nantes or Lyon, we also allow carbon minimizing measures to be taken from the station, only 500 meters from the SNCF stop to the front step, and we offer continued action with our electric vehicles, allowing freedom and carbon reduced movement during your holidays.  On arrival, if public transport is preferred, we are located less that 200 meters from the LILA bus network stop.  And as for cycling, our partners can make that available to you during your stay.
By choosing the train you reduce CO2 emission by 32 times less than that of taking a car.  With 5 train journeys of 500 km you save almost ½ ton of C02 that would be dispensed while traveling by car. (source ADEME).