tastings moments
December 2019 : the 11th, 2nde soirée découverte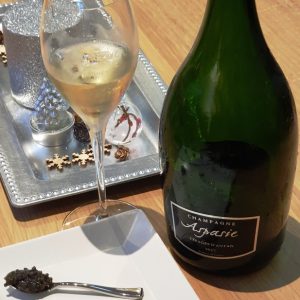 Pour les épicuriens, les curieux, les gastronomes, une autre soirée conviviale orchestrée par Valérie et Jérôme, de l'Atelier de Valérie, venus faire découvrir aux convives du jour quelques nouveaux produits de leur gamme, tel un caviar "impertinent" ou un champagne millésimé.
October 2019 : the gourmet month
Many guiding visits, workshops, tastings moment and conferences organized during this event throughout the month. What do you think about a stay in ENTRESELEETSABLE in October? We will share only with you our good addresses and best places to taste local products in Loire Atlantic Valley.
Really happy to meet a friend in La Baule, few steps to Batz-sur-mer.
Pierre Gagnaire is a French chef who has 16 restaurants around the world.
June 2019 : the 8th, a tasting experience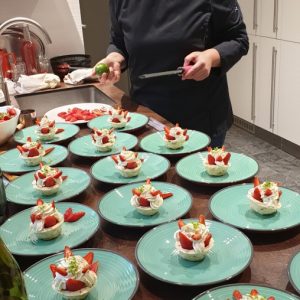 We organized an exceptional and convivial dinner in ENTRESELETSABLE to taste new products.
The passion of Valérie and Jérôme is to share a selective gastronomy and to reveal exceptional producers. In partnership with the chocolate factory and delicatessen "l'Atelier de Valérie", in Batz-sur-mer.