APRIL 2019 :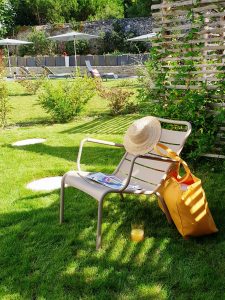 In the mood for a last minute stay in South Brittany?
Take advantage of the few weeks still free in our self-catering holiday house ENTRESELETSABLE, in this spring.
Book today contact@entreseletsable.com and prepare your bags!
MARCH 2019 :
The Spring tides, a breathtaking sight in Batz-sur-Mer!
To cover storms or the Spring tides, TV reports regularly take place in Batz-sur-mer and for good reason!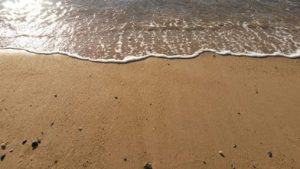 Here, the coastline is very different in only a few hundred meters. From the top of a cliff or in a sandy cove, you can obtain spectacular images of these natural phenomena.
Do not miss the next Spring tides: 02-04 August, 30 August – 1 September, 28 September – 02 October and 27-30 October, book today your stay in ENTRESELETSABLE by email: contact@entreseletsable.com
"VOYAGER RESPONSABLE" a new label for ENTERSELETSABLE
It is an independent control to promote professionals who are strongly involved in a more sustainable tourism in Britain. This approach impose 56 criteria including 25 compulsory criteria over the next three years.
FEBRUARY 2019 :
3 days of photo shoots with Didier DELMAS and Virginie DUBOSCQ.
Didier DELMAS is a self-taught photographer. His work shows his interest in discovering particular places marked by History and stories. He collaborates with decoration and architecture magazines. His talent in photography sublimates the most beautiful places.
Virginie LUCY DUBOSCQ is a journalist and a stylist. She likes to imagine atmospheres full of colors, humor and sensitivity. For ENTRESELETSABLE, she staged decorative objects and accessories with good inspiration and was able to find the plants of the surrounding countryside for a subtle floral touch too.
ENTRESELETSABLE joins ATOUT FRANCE network (the Tourist Development Agency of France) and the Regional Tourism Committee of Brittany.
JANUARY 2019 :
Classification ATOUT FRANCE:  Furnished accommodation 5*
DECEMBER 2018 :
We take care about the last decorative details…ENTRESELETSABLE is now open.